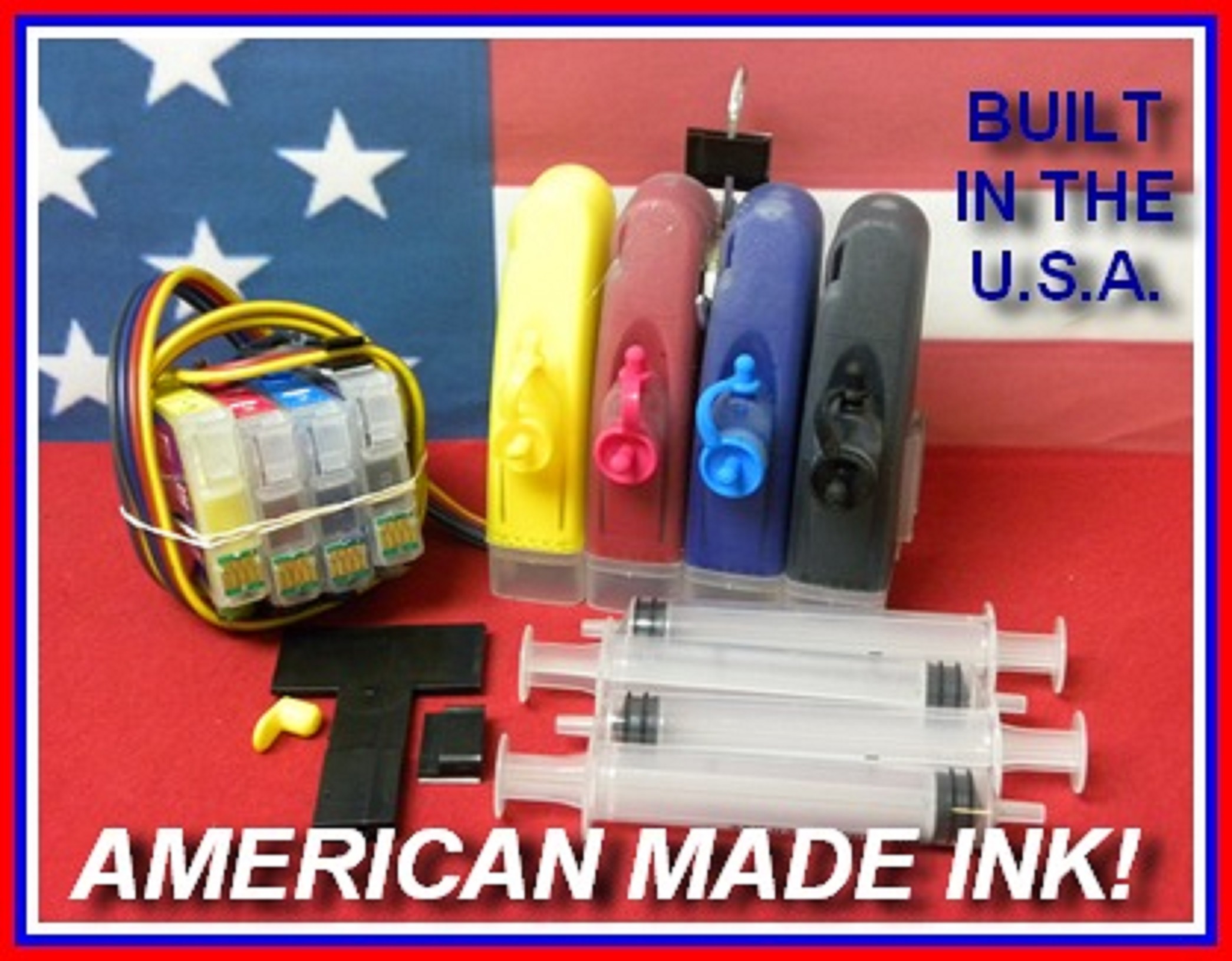 CIS Continuous Ink Tank System™ has an isobaric air chamber to balance the proper air and ink supply to the printhead. This unique design now includes our new CIS cartridges with built-in backflow chamber™. Plus oversized micro screen and poppet valve that shuts off the ink so it will not leak out the cartridges when they are removed. COC Smart Chip technology™ that reduces over cleaning of the print head and firmware issues.
* Our new COC chip resets all the ink levels back to full

Pre-filled with our Ultra Pro True Color Pigment Ink

New Cartridge design has a Poppet Valve that shuts off the ink when the cartridges are removed

Step by step color photo instructions.

All necessary parts included with the ink system

simple and easy to install, Save hundreds of dollars!