** BONUS SPECIAL ** Build It Yourself CIS For HP 63, 64, 65 Cartridges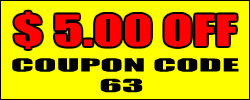 Extra Ink Pack
1 - 130 ml bottle of Ultra Pro True Color Pigment Black Ink ( waterproof for text printing )

3 - 70 ml bottles of of Ultra Pro True Color Dye Base Ink , Yellow, Cyan, Magenta

Our Ultra Pro True Color Ink is OEM Quality matched ink that will never clog the print head.
Build It Yourself

HP

CIS Kit Parts included with the kit:

For best results customer should use Orginal HP Cartridges

Pre-assembled ink tank with 4 -70 ml bottle of Cyan, Yellow, Magenta, PG Black

Our new memory hose helps with hose travel [ This is our new non-clogging hose ]

Cartridge building clips ( they can also be used to store the HP cartridges )

Ink tank has an isobaric air chamber to balance the proper air and ink supply to the printhead

The ink tank will protect the ink from dust and light

Complete set of syringes to fill the ink tank

Included with our " build it yourself kit" is all the parts needed to build your own ink tank refill system

Complete Color Photo Instructions

Save Hundreds of dollars $$

** Watch videos before purchasing. This product is nonreturnable. Customer must have the ability to build the product. Look at the printer in the video to see if your printer is similar if not you will have to figure how to route the hose All parts used can be transferred to a replacement cartridge should your cartridge fail.

** Ink levels will not reset to full. This is not needed with a CIS ink system.