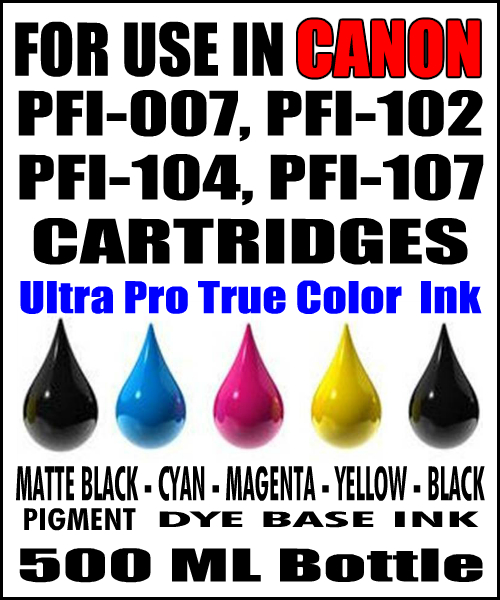 Compatible Ultra Pro True Color Ink For Canon PFI-207, PFI-303, PFI-307, PFI-703, PFI-707 Cartridges
500 ML bottle by color
Please choose the color from the drop-down


Our American made " Ultra Pro True Color Ink " prints roll to roll or sheet to sheet with a consistent color match. Our quality control techniques including surface tension, viscosity, pH, conductivity, specific gravity, and color match by spectrophotometer. We test new ink in real-time test modes. Our compatible inks are rigorously tested to meet and exceed the highest customer expectations through means of ISO 24711 and other print performance criteria.