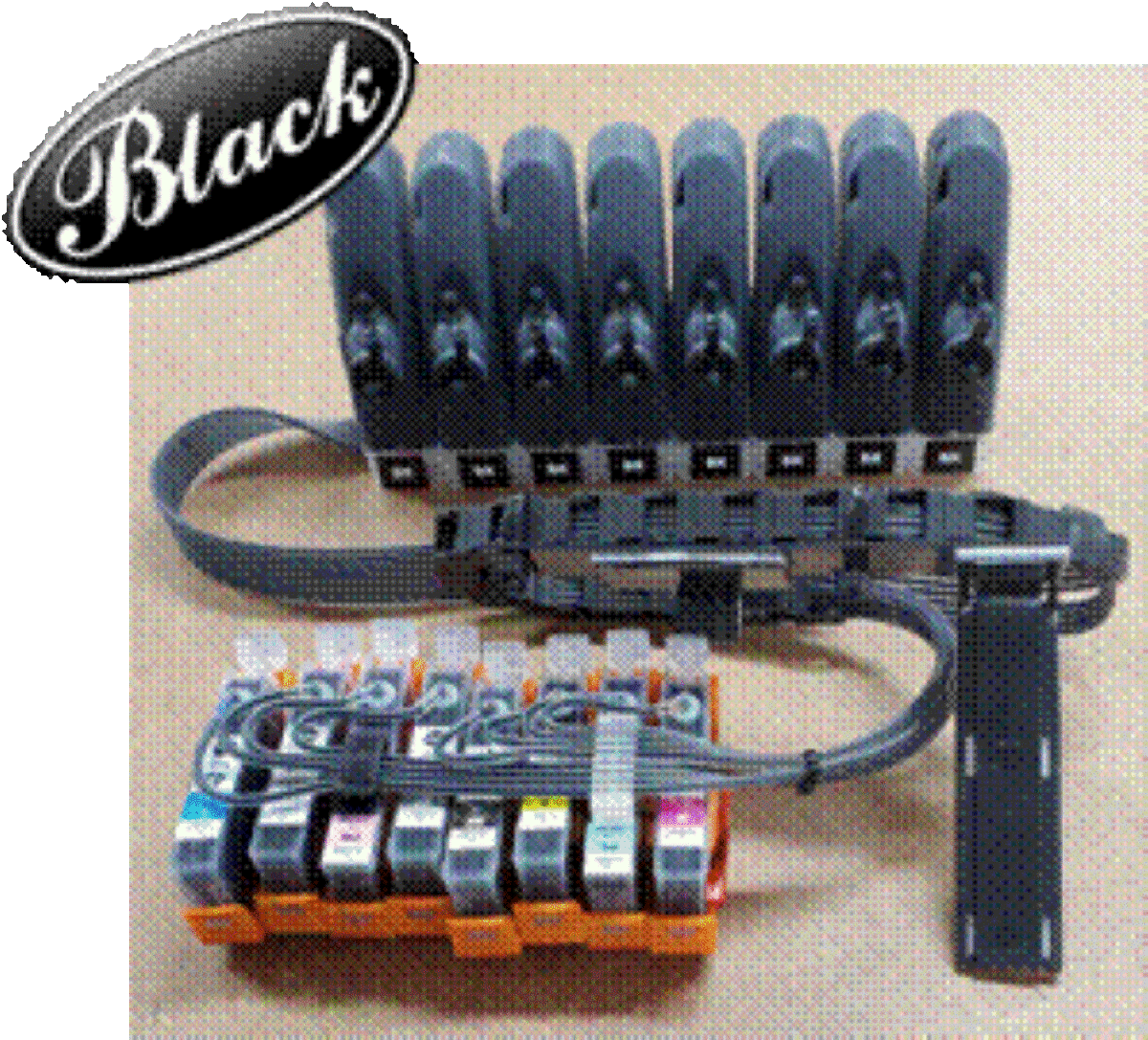 * CUSTOMER MUST USE THE CANON CHIP OF THE CANON CARTRIDGE. YOU CAN USE THE CHIPS OF THE CARTRIDGE THAT CAME WITH THE PRINTER. OUR REFILL INSTRUCTIONS WILL SHOW HOW TO TURN OFF THE INK MONITOR.
All Black For Film Positive

New Design Rocket Bottle CIS

Bottles are UV coated to protect the ink.
New internal isobaric chamber.
Clear view of ink levels.
Easy to refill the bottles.
Cartridges have new high tech fiber for better ink flow.
The system is pre-filled With
Ultra Pro True Color Non-Clogging Ink, Same Quality As OEM Ink.
Gray, Black, Magenta, Cyan, Yellow, Lt. Gray, Lt. Magenta, Lt. Cyan
1- We supply custom chain hose brackets
1- All necessary parts to install the system
Photo instructions will help guide you through the install setup.
Simple and easy to install, Save hundreds of dollars!