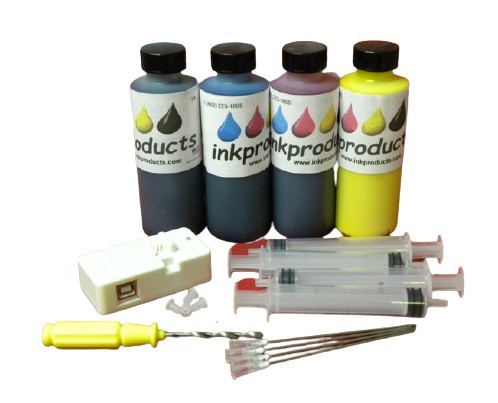 Compatible Refill Kit That Works! American Made Ink.
Work In Any Brother Printer That Uses LC3037 or LC3039 Cartridges
4 - 130 MLS of Ultra Pro True Color Pigment Black, Yellow, Magenta, Cyan ( waterproof ink )
1 - Brother Chip Resetter, Reset 4 Sets of Brother Cartridges,
* Customer needs to supply a USB printer cable to power the resetter.
4 - Syringes with refill tips for filling the cartridges.
Includes step-by-step color photo instructions. Very simple & Easy!