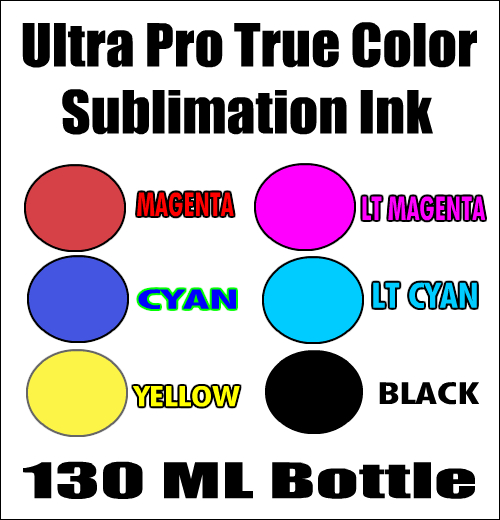 Ultra Pro True Color Dye Sublimation Inks™
Compatible With

LC 3037, LC 3039, LC 3017, LC 3019

American Made

CPSIA Certified Dye Sublimation Ink
Our American made " Ultra Pro True Color Dye Sublimation Ink " prints roll to roll or sheet to sheet with a consistent color match. Our quality control techniques including surface tension, viscosity, pH, conductivity, specific gravity, and color match by spectrophotometer. We test new ink in real-time test modes. Our compatible inks are rigorously tested to meet and exceed the highest customer expectations through means of ISO 24711 and other print-performance criteria.
Features: Optimal print quality sharp with vibrant colors
• Crisp prints with the best view of the details
• Excellent image quality and excellent color saturation on a variety of papers
• Vivid colors and excellent resistance to water
• Consistent and reliable from batch to batch guaranteed
• 2-year shelf life
• Sublimates perfectly at the correct temperatures
• Prints perfectly without cleaning after 6 weeks of sitting idle (cleaning the print head is NOT required)
• Dense rich colors with less ink to produce certain ranges of color
• Dries quickly after printing