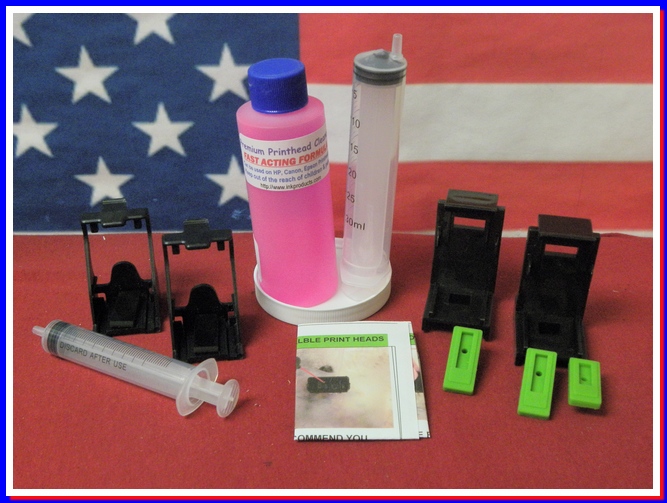 Our HP Universal Cartridge Cleaning Kit With Priming Tools For All HP 60, 61, 62, 63, 64, 65, 901, 67 Cartridges works on many similar cartridges by HP.
This kit is used to clean both color and black HP cartridges. Included is our refill priming tools to help restart the cartridge after filling.
Our fact Acting printhead clean with clear any clogged printhead.
2 - Snap & Vac Tools for Color and Black Cartridge With Cartridge Inserts
1 - 30 ml Vacuum Syringe
2 - Cartridge Filling or Storage Clips
1 130 ML Fast Acting Professional Cleaner
1 - Cartridge Soaking Tray
1 - Set of Color Photo Instructions