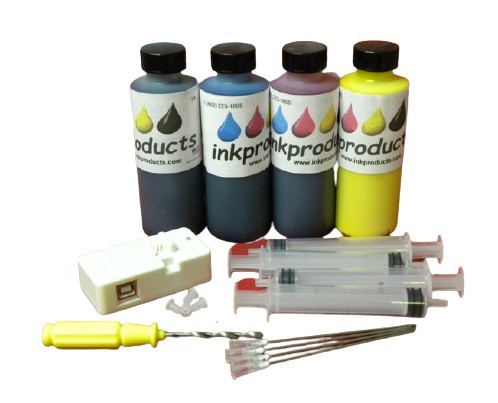 Do not install the factory ink supplied with the printer.
We recommend using sublimation ink on a new printer that does not have the factory ink installed.
Sublimation Refill Kit That Works! American Made Ink.
Work In Any Brother Printer That Uses LC3037 or LC3039 Cartridges
Compatible Printers
MFC-J5845DW, MFC-J5845DW XL, MFC-J5945DW, MFC-J6545DW, MFC-J6545DW XL and MFC-J6945DW
4 - 130 MLS of Ultra Pro True Color Pigment Black, Yellow, Magenta, Cyan ( waterproof ink )
1 - Brother Chip Resetter, Reset 4 Sets of Brother Cartridges,
* Customer needs to supply a USB printer cable to power the resetter.
4 - Syringes with refill tips for filling the cartridges.
Includes step-by-step color photo instructions. Very simple & Easy!