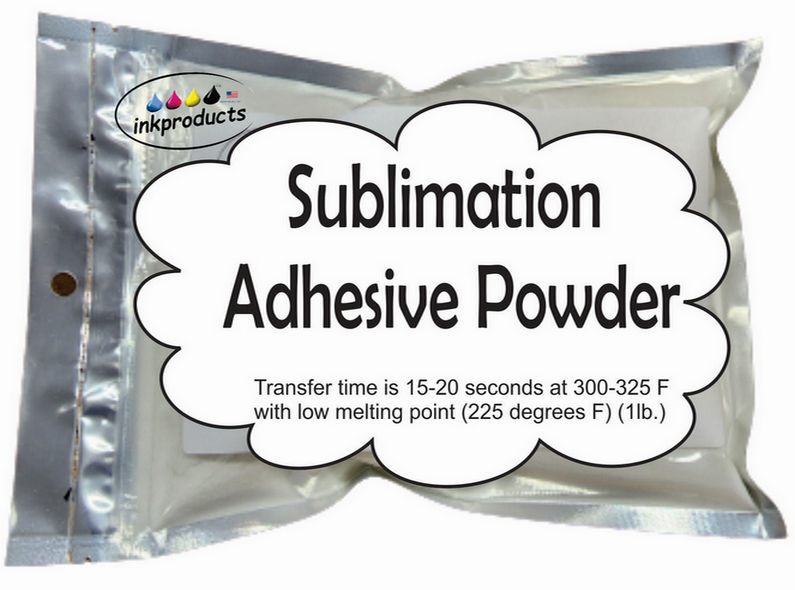 Sublimation Adhesive Powder (White) 1LB

Must be used with Subli-Film

Revolutionary Sublimation Powder - works with all Sublimation printers on the market! The process of heat transfer of textile ink to the film can be done on a variety of fabrics such as cotton and polyester.

Transfer adhesive powder is applied to Sublimation prints after printing.

When printing using a Sublimation you will first need to print to the Subli film. Then, add Sublimation powder to cover the print before curing. Wear protective masks when operating your Sublimation equipment and processes and operate in a well ventilated room with a filtration system

Medium adhesive is our favorite. It's a nice balance between fine and course.

Heat at 210 degrees for 2-3 minutes until powder is melted.

Transfer time is 15-20 seconds at 300-325 F with low melting point

Star wheel roller must be removed from printer

Curing and heat pressing Sublimation transfers should be done in a ventilated room with good air flow. Breathing in fumes can be hazardous to your health.