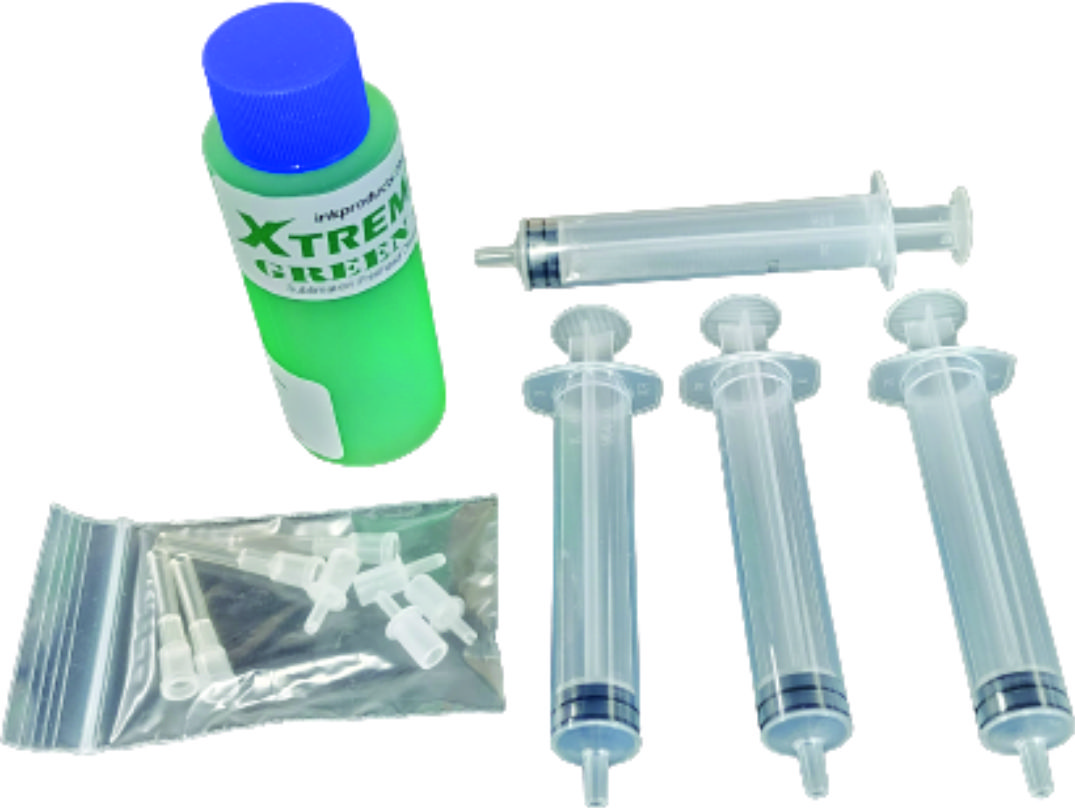 Unclog printhead nozzles!
Our X-Treme Green Sublimation Print Head Cleaning Kit For Sawgrass SG400, SG500, SG800, SG1000 Printers
To have your print head cleaned by a repair tech it can
costed
$65 dollars or more. Now you can clean the print head by yourself.
Beware all cleaning solutions are not the same!
The cleaning solution used in our kit was tested on many clogged print heads with amazing results.
Our cleaner dissolves dried sublimation ink particles.
The X-Treme cleaning solution breaks down the ink clog.

Many clogs are dissolved with only one application

70 mls of cleaning solution

4 - Flush Tips with syringes

4 - Hose Flush Tips